Welcome to the return of the AUTHENTIC Jim Nichols UFO website! Don't be fooled by RIP-OFF substitutes!  This is the REAL–James H. Nichols, UFO Artist–website!!!
jimnicholsufo.net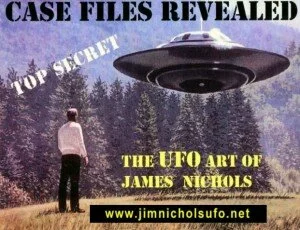 Order the book…
http://www.lulu.com/shop/james-nichols/case-files-revealed-the-ufo-art-of-james-nichols/paperback/product-985993.html
Since 1980, noted artist and investigator, lecturer Jim Nichols, has produced an extraordinary body of UFO illustrations that has been published internationally in magazines, articles, books and the internet. His art was routinely featured on "The History Channel's "UFO Hunters". As well, in his art book, "Case Files Revealed", he shares the untold stories behind 40 of his most dramatic UFO illustrations–based on actual accounts.
Jim is also winner of two EBE-Awards at  2010's International UFO Conference in Laughlin, Nevada for his video documentary about Nazi Saucers entitled, "The Aldebaran Mystery", which is also available now as a DVD from UFOTV Productions.  http://www.ufotv.com/Merchant2/merchant.mvc?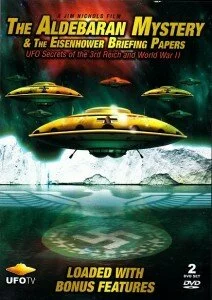 In addition, thirteen of Jim's UFO related video essays are now presented by UFOTV on YouTube. http://www.youtube.com/show/ufotvpresents
SUGGESTED LINKS:
Gina E Jones: The Cards of Life
http://thecardsoflife.com/about-us/
Mel Fabregas: Veritas Radio
http://www.veritasradio.com/
Mark Snider: Ohio Blogtalk Radio
http://www.blogtalkradio.com/ohioexopolitics
Robert Pepino: The Whole Agenda Radio
http://www.thewholeagenda.com/
Kate Valentine:Atlantic Coast UFOS Radio
http://atlanticcoastufos.com/
 Tolec: Messages from Andromeda Council
http://www.andromedacouncil.com/
Kerry Cassidy interview with Jim Nichols on American Freedom Radio 5/9/12:
http://www.americanfreedomradio.com/archive/Project-Camelot-32k-050912.mp3